Hedging is the strategy of purchasing an inversely related investment to reduce the risk of adverse price movements.

A hedge can help protect gains in a falling market as well as reduce volatility during volatile market conditions.

A common strategy is to buy put options. In volatile markets, put options are very expensive. Over a long period of time, the high expense of put options negates the benefits.

This coaching seminar will show you better ways to hedge than simply buying put options .

When applied as a long term strategy, selective hedging offers significant benefits.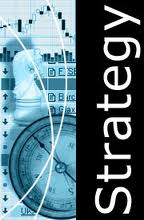 How hedge fund professionals hedge their risks


How to easily use 10 different ways to hedge

How to use the portfolio approach



How to figure out the best ways of hedging for your situation




How to use the simplest approach


How to easily lift the hedges



How to easily hedge a single security



How to use selective hedging as a long term profitable strategy


How to put it all together




COACHING SEMINAR
REGISTRATION
SUBSCRIBERS AND CLIENTS
RECEIVE UP TO 70% DISCOUNT

NON-SUBSCRIBERS AND NON-CLIENTS
Our objective is long-term success of the seminar attendees.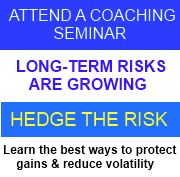 Individual investors wanting to hold on to their good positions but not wanting to lose money during market downturns.



Financial Advisors who are already successful but desire bigger success.



Money Managers searching for a framework that incorporates what they already practice and adds new concepts that work in prevailing market conditions to enhance risk adjusted returns.




SCHEDULE
This is an on demand seminar recorded from a live seminar. Once you register, you can watch it anytime at your leisure during a 60 day period.

You can pause and start where you left . You can watch it as many times as you like -- there are no limitations.

Duration of the seminar is one hour.

LEARN AT YOUR OWN PACE


LEARN WHEN IT IS CONVENIENT FOR YOU


LEARN TO REDUCE RISKS