UNIQUE ZYX ASSET ALLOCATION
AUTOMATICALLY ADAPT TO CHANGING  CONDITIONS
ZYX Asset Allocation Model is an adaptive model.  In simpler words, the model automatically changes itself in response to conditions. The adaptiveness of the model overcomes the problems with the conventional models.  Conventional models work under certain market conditions and then they stop working as the conditions change.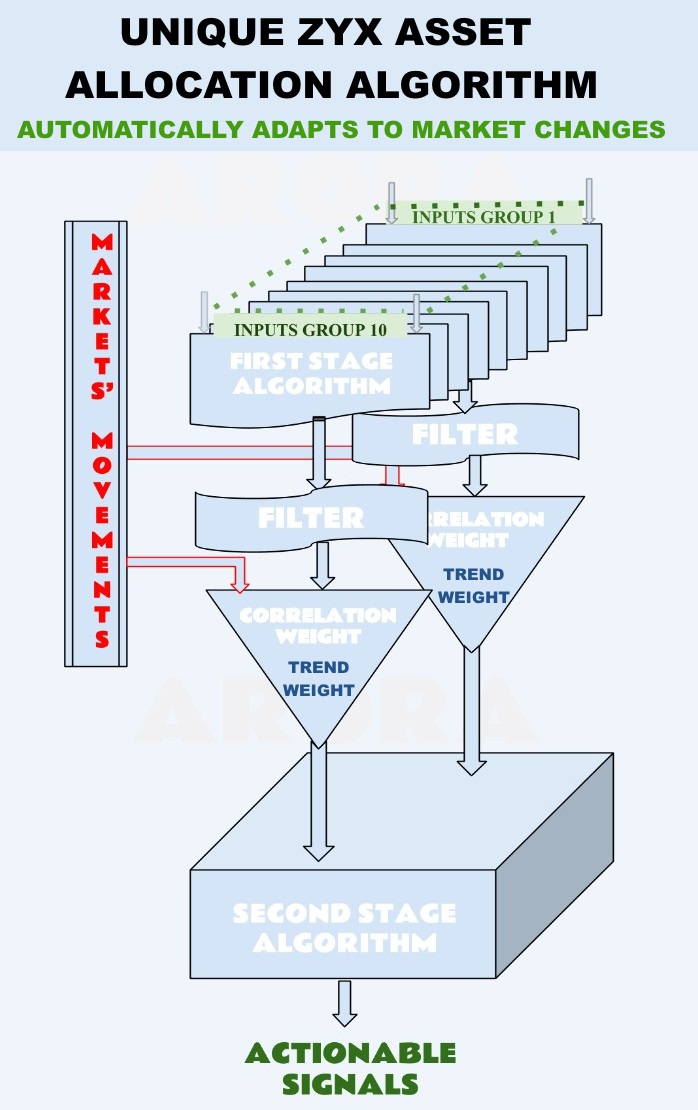 The adaptive model is based on ten distinct inter-market, macro-economic, technical, and fund flow inputs.
The model  makes  two adaptations in near real time  to the ten inputs as  new data becomes available.
First, the weight of an input is low if the data has been choppy or directionless. However, if the data offers strong direction, regardless of the magnitude, the weight of the input increases. Second, the weight of an input changes based on its correlation with the price movement of the underlying.